I had my first book festival on September 11, 2015. Me and something like 34 other authors crashed the Giddings Public Library and Cultural Center. There were Dublin sodas, 400 visitors, way too many autographs, and one of the most intricate cakes I've ever seen. Mmmmm, yes.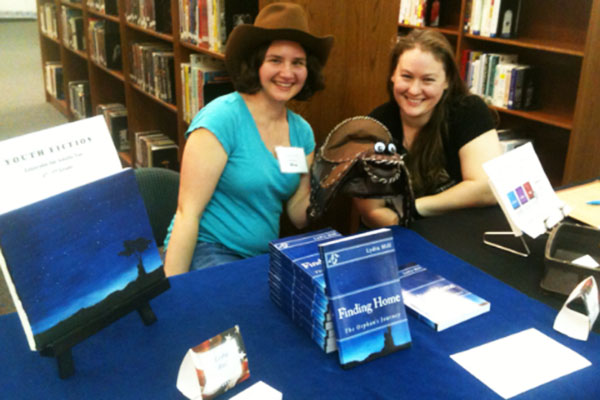 Me and my table buddy, Lydia Hill. She also writes clean fantasy adventure! Check out her book, Finding Home, on Amazon.com. We're posing with Sally the Travelin' Saddle.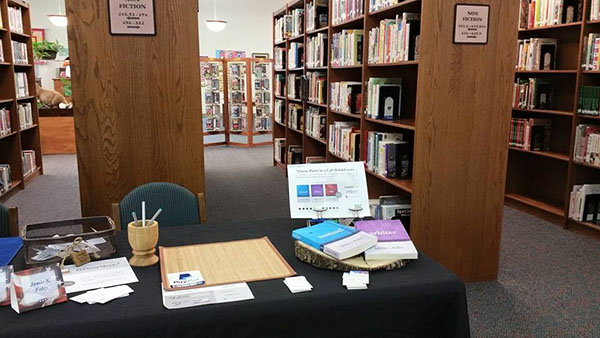 A shot of my table before the chaos began. (It was unrecognizable shortly thereafter. Did I die? Sadly, yes. But I survived.)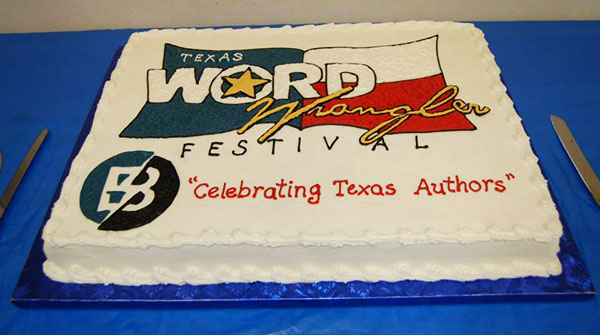 That is a cake, right there.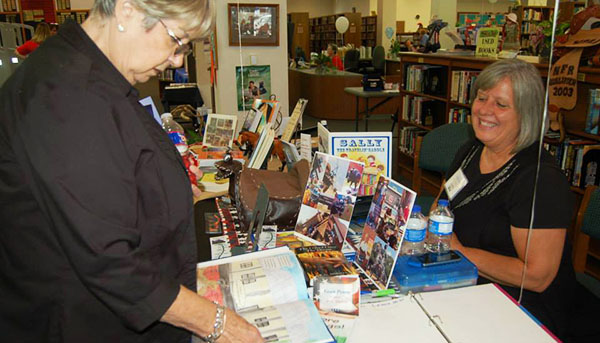 Huge thanks to all who came by, to the library staff, and the city of Giddings, Texas!