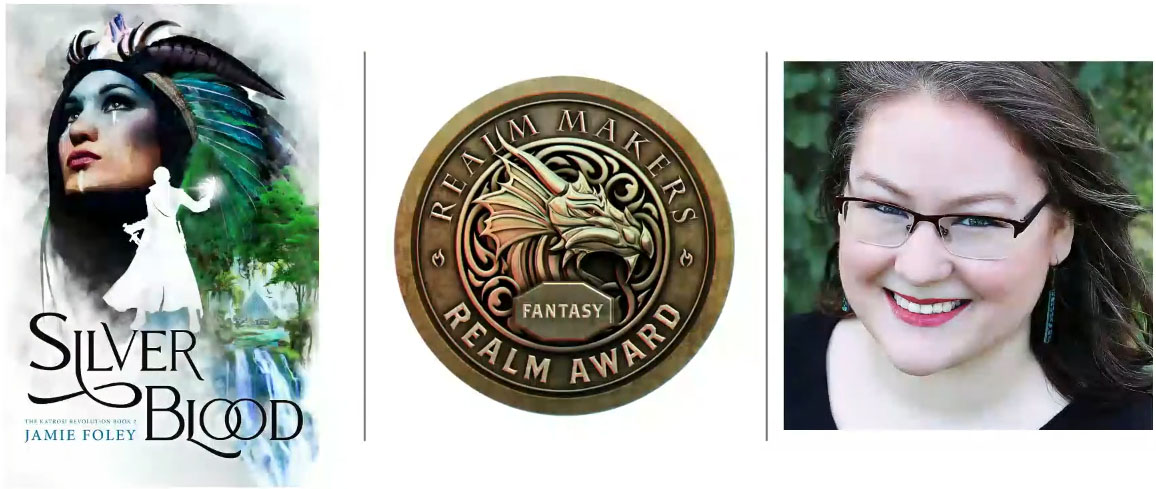 I can't thank you enough—yes, you. If you're reading this right now, it means you're one of my biggest fans and supporters. It's been a long road with deep pot holes, but to be honored like this is incredible, and I couldn't have done it without your encouragement. Thank you!
Soli Deo gloria!
Congratulations also to Gillian Bronte Adams, winner of the Book of the Year and the Epic Fantasy category (Of Fire and Ash surely would have beaten Silverblood if the fantasy category hadn't been split in half this year!), and to all of the other winners and finalists. Sláinte!
Silverblood is available in audiobook, hardcover, paperback, and ebook. You can also grab a signed copy with swag! Just remember that Silverblood is book 2 in The Katrosi Revolution series. You might be a little lost without reading book 1, Emberhawk, first!