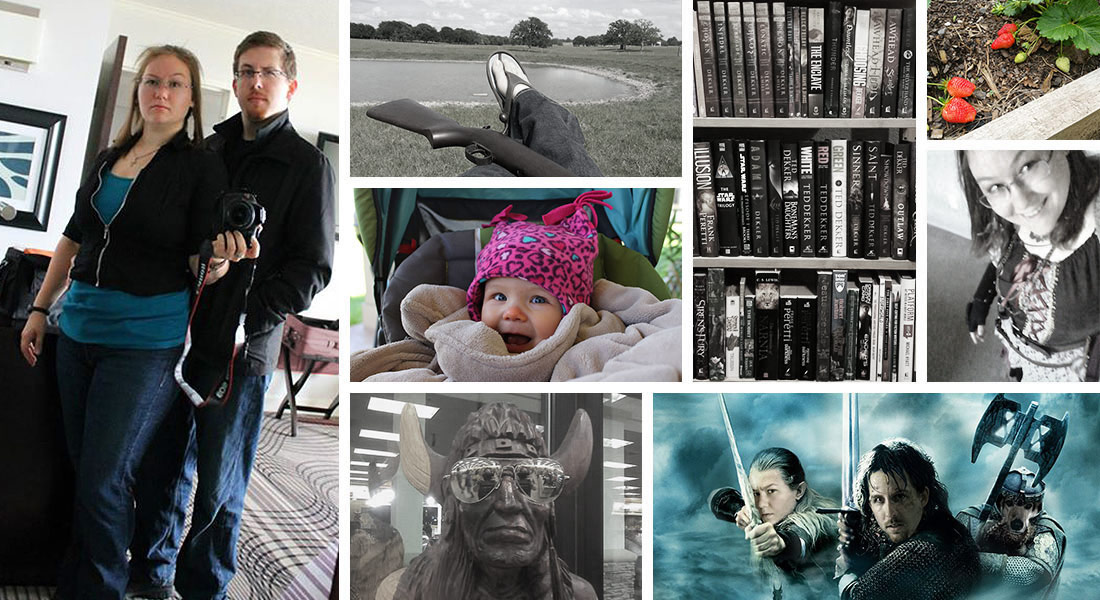 Howdy! I'm Jamie.
I write fantasy books. I love strategy games, home-grown berries, and Texas winters. I'm terrified of plot holes and red wasps.

My husband is my manly cowboy astronaut muse. We live between Austin and the cattle ranch, where our hyperactive spawnling and wolfpack can run free.

Speculative fiction is my favorite thing ever. Spiritual powers and mind-readers? Yes, please. Elementals and dragons? Sure! Angels and demons and everything in between? You bet.

My favorite authors growing up were C.S. Lewis, J.R.R. Tolkien, Frank Peretti, and Ted Dekker. I don't think a book needs to have language or sex in it to make an awesome story.

And don't think you have to be preachy to be a Christian. If my books can reflect one smidgeon of the mind-boggling creativity of Yahweh or the epic heroism of Yeshua, then my goal as an author will be achieved.