Author marketing and graphic design du jour.
As a web specialist at HarperCollins,
Jamie gained a unique specialty in online marketing for the publishing world. She's armed with a BA in Arts and Technology from the University of Texas at Dallas and over 12 years of industry experience.
"If you are looking for a creative, with a good mix of technical who is personable and totally GETS IT (with a smile) — meet Jamie Foley."
"Jamie has been a part of my publishing team for two years, and she filled the void in ways I couldn't have imagined…"
"I greatly appreciated how Jamie was open to any suggestions I had as well as her time and patience in answering all my questions."
"Jamie does a great job for our small business. We constantly get comments about how great our website is compared to our competitors!"
"[Jamie] created a stylish, user-friendly website that has already been complimented by industry professionals. I couldn't be happier!"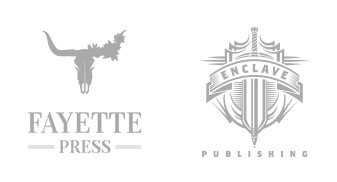 All lightning-fast services are offered at $75 per hour.
Only $50/hour for veterans, active military, churches, and charities.